Join us,
you won't regret it!
Featured Speakers & Worship Leaders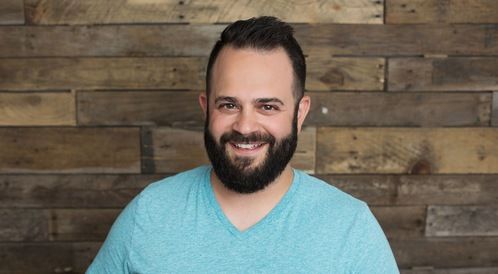 Matt is ordained by the IAMCS and serves as a board member of Jewish Voice Ministries International (JVMI). He recieved a B.A. in Religion from Nyack College. Matt is passionate about sharing the message of Yeshua with his Jewish people and the nations all over the world beginning in Seattle. He is a thinker, reader, dreamer, and leader among his generation in the Messianic movement. Matt was raised in a Messianic home and is a second generation Messianic Rabbi. Matt and his wife Laura have three children and live in Seattle.
Shawna Um & the Restoration Band
Shawna was introduced to Messianic Judaism in 2001, during her residence in Charleston, SC. Soon after, she became actively involved in the Messianic community where she volunteered in the music ministry at Beth Shofar (later named Beth Hallel). In 2013, Shawna moved back to her home state of Washington, where she has since continued to actively serve and share God's love through music. Shawna currently serves as a worship leader at Restoration and is passionate about using praise and worship to spread God's message and magnify His greatness in Yeshua, to both Jews and Gentiles all around. Shawna and her husband, Gene, live in West Seattle with their fluffy pup, Minji.
For over 25 years, David has been involved in the leadership of the Messianic Movement both nationally and internationally, from ministering on college campuses to serving as the President of Kesher Ministries International, a multifaceted outreach ministry that proclaims the "Good News" to Jewish People. David is a popular conference speaker who shares about the Jewish revival and the Jewish roots of the faith. He and his wife, Debra, live in Pittsburg, Pennsylvania, where they lead Congregation Beit Yeshua.
Marty's songs are scriptures beautifully set to music, leaving listeners spiritually moved, inspired and edified. He has partnered in ministry with many others, including the Billy Graham Evangelistic Association, Greg Laurie's Harvest Christian Fellowship, Jewish Voice Ministries International, and numerous Christian and Messianic organizations throughout the world. Marty has been recording music steadily since 1985, and today lives outside of Nashville, Tennessee, with his wife Jennifer, who also is a Jewish believer in Jesus.
For the last 15 years, Misha has been a worshipper who has dedicated her life to the art of music and the ministry of worship. Growing up as the only child to Marty and Jennifer Goetz, Misha's earliest memories formed in Nashville behind the piano where she composed her first recorded song at the age of eight. Her first full-length album, Weight of Glory, was released summer 2013 to critical acclaim. Her debut album is a blend of Messianic and Christian worship styles with most of the songs written and produced by Misha herself. Her newest project was done with her father, Marty Goetz and is titled LIVE from Jerusalem.